Kyauktaw — At least three Rohingya villagers suffered bullet injuries as Myanmar military and Rakhine Rebels known as Arakan Army heavily fought in Kyauktaw Township in Northern Arakan State on Saturday (Mar 16) night.
The fighting between the Myanmar military 'from SaKaKha 9' and the Rakhine rebels broke out at about 9:30 pm on Saturday night and it continued until 2 am Sunday (Mar 17).  
"We heard first gun shot at about 9:30 pm. And then, it never stopped. We continued to hear sounds of heavy gun shots, artillerries and Sheling. The government forces and the arakan army were firing at each other. 
"But bullets started raining down on the rooftops of the houses at the 'Palaung' hamlet of 'Khaung Toat' village tract and destroyed the roofs. Bullets and shells also hit trees and animals. One of the two Cows hit by bullets died," said a villager from Palaung.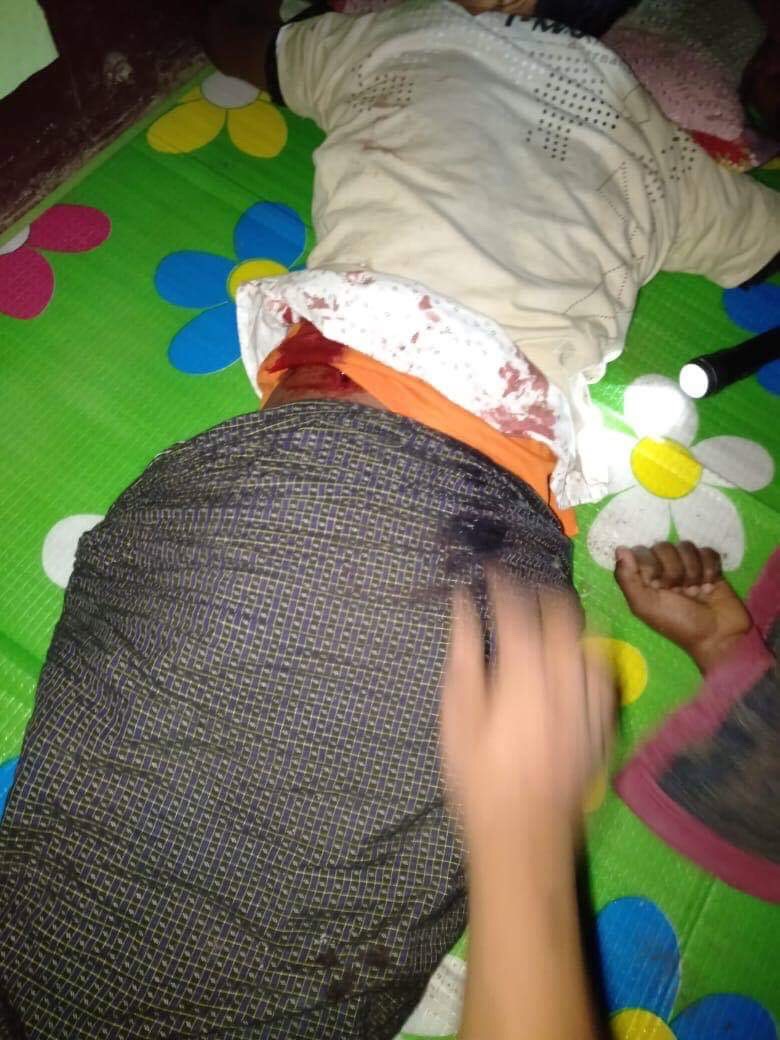 At around 12:00 midnight, three Rohingya villagers at 'Aley Kyun' hamlet of 'Khaung Toat' village tract were hit by flying bullets and got injured. One more Rohingya villager lost consciousness from inhaling gas from the mortar shell falling and exploding nearby.
A villager from Aley Kyun hamlet anonymously said "when villagers at 'Aley Kyun' were hearing loud sounds of gun shots, they went out of their houses to see what was going on. Meanwhile, three villagers were hit by flying bullets and injured. And one among them got critically injured. Another person happened to breathe in the gas released from explosion of a mortar shell that fell nearby and lost consciousness. At about 2 am, fightings have calmed down."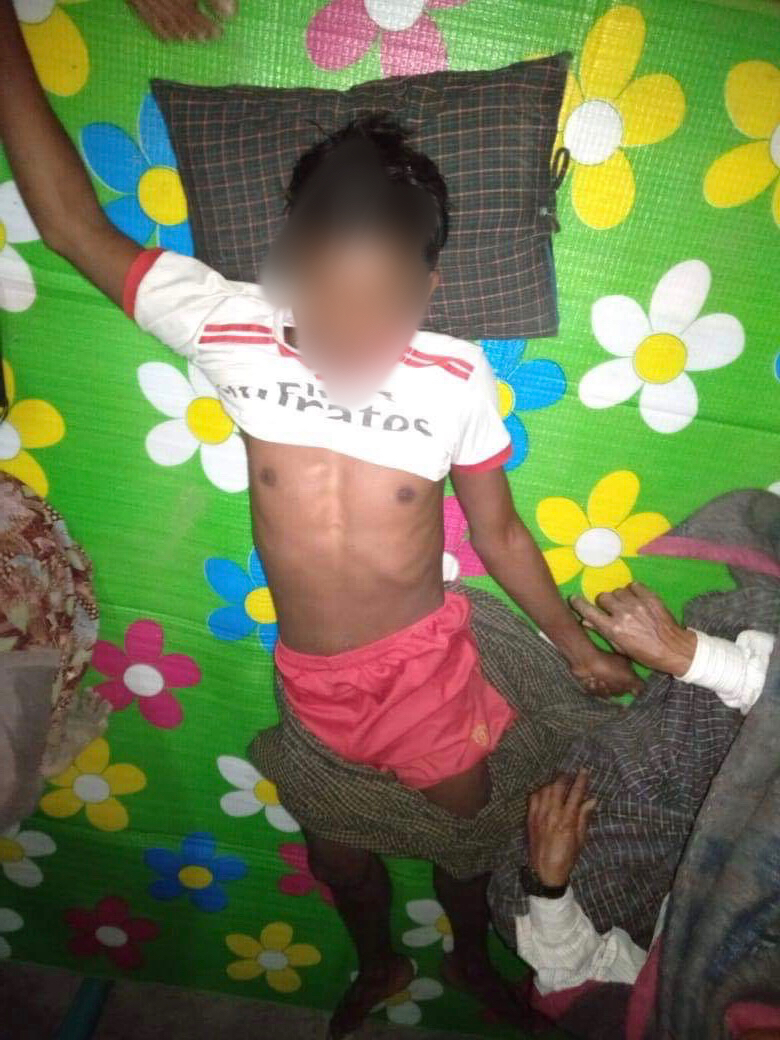 On Sunday (Mar 17) early morning, figureheads and elders from the Rohingya villages stuck in the fighting earlier night made reports to the Kyauktaw Township Administration and the Officials at the Military base 'SaKaKha 9' about the situation and the number of injured people. Although the administration and the military officers took the names and other details of the injured people, they didn't arrange anything for their treatments, according to local villagers, villagers say.
The three injured Rohingya villagers are:
1) U Abdul Ameen, 55,
2) Maung Dollah, 13
3) Mohammed Rafique, 16, s/o Mohammed Siddique
The local Rohingya genocide survivors in a few remaining (Rohingya) villages in Kyauktaw Township have been barred from travelling to the downtown since state-sponsored violence in June 2012. And they have been denied admissions to public hospitals and proper medical treatment facilities since then. As there is no government health facilities for the local Rohingya survivors, they have to barely manage with treatments they get from some health service providers.
U Abdul Ameen, who had been critically injured, was taken to 'Paikthae' village on Sunday morning and is said to have been being given treatment through a health service provider.
As Rakhine villagers from the villages nearby the Myanmar military LID (Light Infantry Division) are now fleeing to other places, the Rohingya villagers are increasingly worried of getting stuck in more potential fightings between the Myanmar military and the Arakan Army in time to come.
[Reported by Khin Maung Naing; Edited by M.S. Anwar]
Please email to: [email protected] to send your reports and feedback.