"Rohingya Ethnic Nationality"
A historic letter by my late great-uncle (dated 5 July 1961)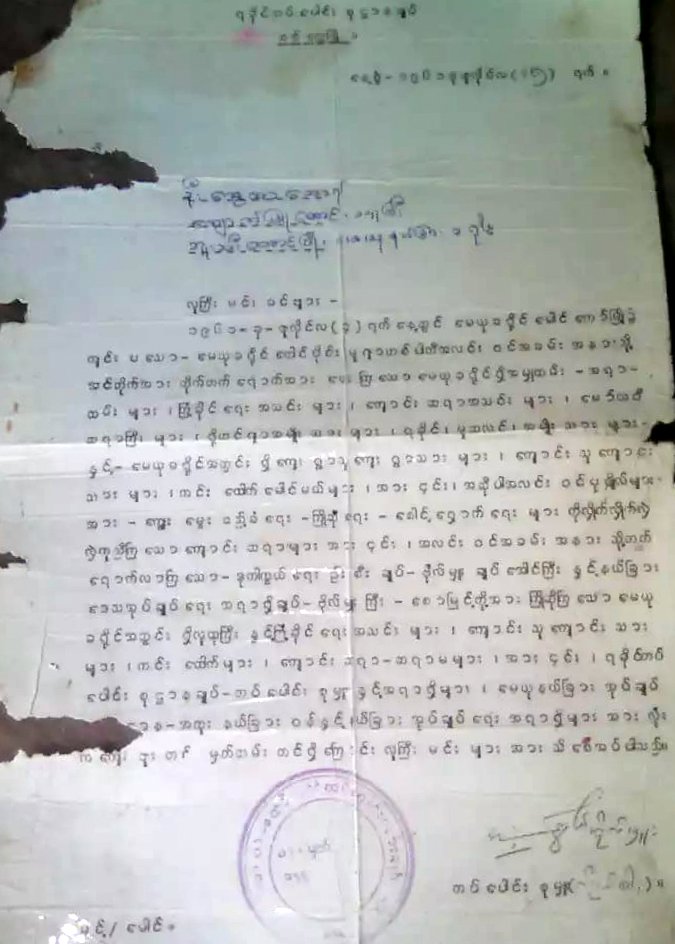 The letter was written as an official Thank you note to a Rohingya village chief in Buthidaung township, May Yu District, Rakhine for the welcome, support and assistance coming from Rohingya local communities.
(If you read Burmese, read it for yourself).
He addressed the locals as "Rohingya ethnic nationality".
He would be proud that I stand up for Truth and against the lying racist, genocidal nation!
Myanmar is lying about Rohingya existence and group identity to the world, and the racist and gullible public are partaking in this genocide.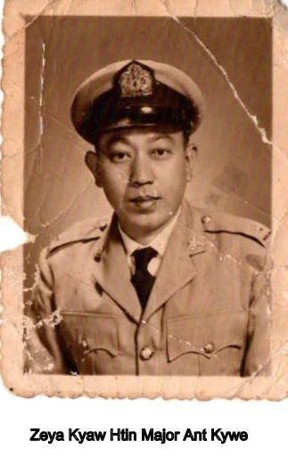 My late great-uncle Ant Kywe was deputy commander of the All Rakhine Forces (now Western Command)
He was not one of those run-of-the-mill soldiers:
he was a recipient of Zeya Kyaw Htin title, the Independence Movement Chronicle Class I and, in his capacity as the Commander of the Burma Rifle Regiment Number I, married the dictator Than Shwe off with the widowed Kyaing Kyaing. 
At the time he was an army major, and Suu Kyi's co-chair Tin Oo was Lt.-Colonel. Tin Oo was the one who was ordered by Ne Win to establish the Mayu Frontier Administration a few years before my late uncle was posted to Rakhine. It was my relative and his Commander Lt.Colonel Ye Gaung who actually operationalized the running of the Mayu Administration - for a simple fact that Mujahideen resistance was still active under Lt.-Colonel Tin Oo's commandership.
The surrender of the largest batch of Mujahideen took place only during the commandership of Lt-Col Ye Gaung and Major Ant Kyaw, my relative.
The official promise and agreement was Myanmar governments would end racial and religious discrimination, embrace Rohingyas as full and equal citizen and as an ethnic nationality native to the Union of Myanmar.
Myanmar's ethnically dominant Bama or Burmese political and military classes do NOT keep their word.
And their behavior and the colonial Big Brother mindset - and the plunderous behaviour is THE ROOT CAUSE OF ALL WARS AND CONFLICTS since the end of the White Man's colonial reign.